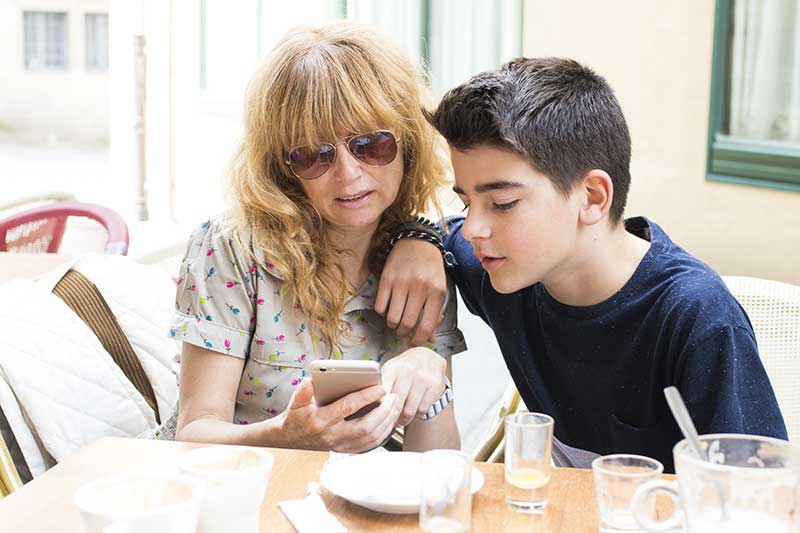 What if you could coparent your children by using an app installed on your mobile phone?
Today many couples are divorced and that means creating new lifestyles and finding different ways to still organize their lives so they can work together to coparent their children.
Combine that with the fact that we live in a high tech age where we're connected to others through texting and emailing and can do many everyday tasks online. Sometimes it seems like there's an app for everything. The good news is there are also apps to help with coparenting.
Using Apps to Coparent Your Children
It can get confusing when you are organizing childcare schedules and sharing expenses. Yet, you want your kids to be able to continue their extracurricular activities and spending time with friends. In situations like these, there are apps can help you plan a schedule and stay in communication with your ex.
The Spruce suggests the following apps:
Coparently. Coparently offers a 30-day free trial to see how you like the app. You can share communication between parents and children, create a calendar, organize how to share expenses and store information on your phone.
Our Family Wizard. You can manage all your coparenting information online and in one place, which includes calendars and expenses. The Our Family Wizard app comes for Android and Apple phones and it is easy to access no matter where you are.
Cozi. Cozi is an online calendar program that is free to use (you can also purchase an ad-free version). You can use it for communication, dates for activities, meal planning, shopping lists, tracking homework assignments and other needs. You'll share the calendar with your kids and ex.
Google Calendar. You can create a separate Google calendar for your children's activities and weekly visits and then coordinate schedules with your ex. You can also grant your ex editing rights and create automatic reminders.
Talking Parents. Talking parents is a free app that creates a system-of-record for all communications between parents regarding their children. If for legal reasons, your attorney needs to present proof of correspondence, this app provides a secure record.
You can try out various apps for coparenting and see what best meets your needs.
Killebrew Law Firm — Tough Times Call for Calm and Steady Guidance